Reliable Mailbox Weather Shield
Prepare for the harsh effects of snow with a Mailbox Buddy Weather Shield invented in Richfield, Ohio.
Ergonomic Design
Use a product that is specifically designed to protect your mailbox. When a plow vehicle throws large amounts of snow onto the side of the road, that snow can hit a mailbox with enough force to knock it over. This may destroy the mailbox and its post, as well as damage the cement that the post was installed in.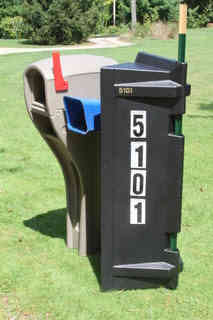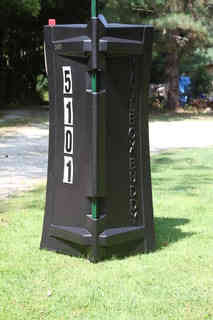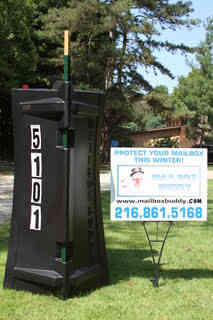 Our product is made from recycled durable weather resistant material. It is triangular in shape to deflect the snow and securely anchored in the ground with one 5' T bar and two U straps.
Our uniquely patented light weight design allows for easy installation in the fall and removal in the spring to be stored until it is needed to protect your mailbox year after year.
Mailbox Buddy can be decorated with an address, seasonal stickers, your favorite sports teams, and can be spray painted with any color you would like.
Contact us in Richfield, Ohio for more information about our practical mailbox weather shield at 216-861-5168.
The Mailbox Buddy is also available at Keough's Paint & Hardware in Ridgefield, CT.
---